Searching for a professional architecture firm experienced in automotive and car dealership design? Watkins Architect provides car dealership architectural services and design for all types of dealerships in Pennsylvania and across the United States. From RVs and SUVs, to trucks and cars, the team at Watkins is available to bring excellence to each auto dealership building project. We offer automobile and vehicle dealership building and design services including design, renovation, additions, and facade upgrades. We have worked with many dealerships throughout Eastern and Central Pennsylvania.
Our portfolio of experience in automotive and car dealership design includes:
Showroom design
Service garage areas with multiple bays and service drive-thru
Vehicle wash areas with multiple bays and detail areas
Commercial truck service bays
Body shops and paint booths with multiple bays
Sales offices, conference rooms, and customer lounges
Parts warehouses and storage areas
Service and parts counters
Boat and recreational vehicle (RV) dealerships
If you need experienced architects for your car dealership design or auto showroom project, start the conversation by contacting us today. Explore our portfolio below to see examples of our auto dealership design work.
---
Steve Moyer Subaru - full exterior
Steve Moyer Subaru - interior
Steve Moyer Subaru - waiting area
Steve Moyer Subaru - workshop
Steve Moyer Subaru - exterior
Steve Moyer Subaru
Stocker Subaru - full exterior
Stocker Subaru - night exterior
Stocker Subaru
Savage Toyota - exterior redesign
Savage Toyota - exterior design
Savage Toyota - front exterior and sign
Savage Toyota - front entrance
Savage Toyota
Piazza Hyundai - full exterior
Piazza Hyundai - interior
Piazza Hyundai - show room
Piazza Hyundai - workshop
Piazza Hyundai
Rafferty Subaru - Car Dealership Architect - 1
Rafferty Subaru - Car Dealership Architect - 2
Rafferty Subaru - Car Dealership Architect - 3
Rafferty Subaru - Car Dealership Architect - 4
Rafferty Subaru - Car Dealership Architect - 5
Rafferty Subaru

Tri-County Chrysler Limerick 4
Tri-County Chrysler Limerick 3
Tri-County Chrysler, Dodge, Jeep, Ram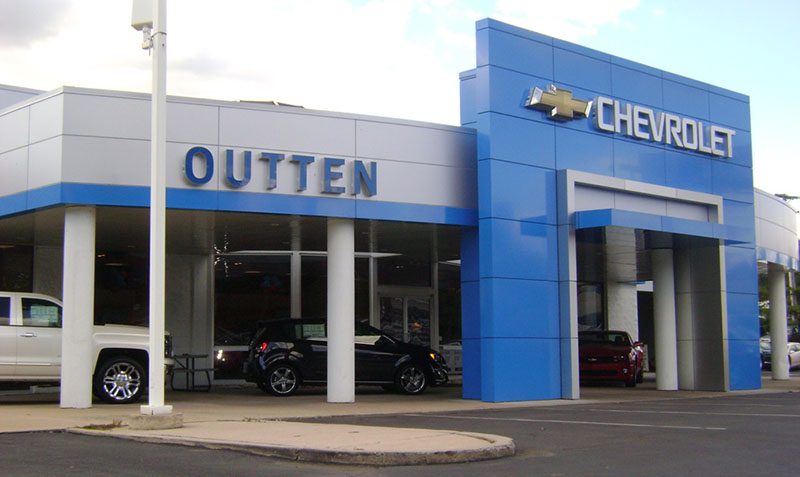 Outten Chevrolet - front entrance
Outten Chevrolet - interior office and show room
Outten Chevrolet - waiting area
Outten Chevrolet
Metro Acura - sign and exterior
Metro Acrua - interior lobby
Metro Acura
Piazza-of-Springfield-Car-dealership-architect-pa
Piazza-of-Springfield-Car-dealership-architect-pa-3
Piazza-of-Springfield-Car-dealership-architect-pa-2
Piazza-of-Springfield-Car-dealership-architect-pa-1
Piazza-of-Springfield-Car-dealership-architect-pa-4
Piazza Honda of Springfield
Tom Schaeffer - front entrance
Tom Schaeffer - before exterior
Tom Schaeffer's RV
Tri County Toyota - exterior and showroom windows
Tri County Toyota - offices and showroom
Tri County Toyota - waiting room
Tri County Toyota - car lot and exterior
Tri-County Toyota
---
Other Automotive Projects:
Ardmore Acura/Volkswagon — Ardmore, Delaware County, PA
BCIU — Bus Service Building and Car Wash — Reading, Berks County, PA
Bennet Toyota
Becker Subaru (Re-named, Ciocca Subaru) — Allentown, Lehigh County, PA
Boat-N- RV — Hamburg, Berks County, PA
East Penn Diesel — Fleetwood, Berks County, PA
Haldeman Ford of Kutztown — Kutztown, Berks County, PA
Haldeman Lincoln Mercury — Allentown, Lehigh County, PA
Kia Used Cars — Reading, Berks County, PA
Kutztown Cadillac, Buick, GMC — Kutztown, Berks County, PA
Manderbach Ford — Reading, Berks County, PA
Outten Chevrolet — Allentown, Lehigh County, PA
Piazza Honda of Pottstown — Limerick, Montgomery County, PA
Piazza Philadelphia Honda — Philadelphia, Philadelphia County, PA
Piazza Reading Honda, Reading, Berks County, PA
Pottstown Mazda — Pottstown, Montgomery County, PA
Reading Acura — Reading, Berks County, PA
R&R Chevrolet and Cadillac — St. Clair, Schuylkill County, PA
Savage 61 Chrysler Dodge, Jeep, Ram — Reading, Berks County, PA
Stocker Chevrolet — State College, Centre County, PA
Stocker Subaru — State College, Centre County, PA
Tri-County Pre-Owned Vehicles — Limerick, Montgomery County, PA
Vito Rinaldi Chevrolet — Shenandoah, Schuylkill County, PA
Welsh Subaru — Limerick, Montgomery County, PA